Dear partners!
We wish you a Happy New Year and Merry Christmas. We wish you success, good health and good mood, joy and optimism for the whole coming year!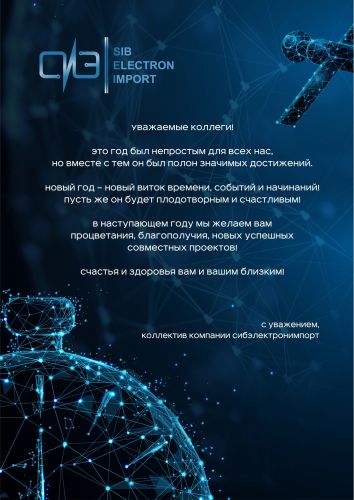 Work schedule for the New Year holidays:
December 30, 2020-shortened working day until 15.00.
December 31, 2020 is a day off.
01 - 10 January 2021-days off.
Since January 11, 2021, Sibelektronimport has been operating as usual from 9.00 to 18.00.